CHILDREN of REINDEER HERDERS MONGOLIA PART1
Children of Reindeer Herders in Mongolia:
By Nara, March, 2019
Reindeer Herders, living in most remote corner of Mongolia, only 300 of them exist today. Most of them are under 15 year old, considering young generation. Life expectancy in here is pretty low, for men 51-55 and women 55-57 year old. But children is more happy in here.
Picture 1. Girl in Taiga

Picture 2. Reindeer Race
Picture 3. Riding in the wood
It is southern Siberia where they live. Lush green forest.
Picture 4. Happy Rider
Children ride reindeer like they ride horses in anywhere else in Mongolia.
Picture 5. Are you cutest thing ever?
Picture 6. "Taiga Girl"- This is How Mongolians like to call
Picture 7. Young reindeer rider
They tent to learn to ride reindeer at age of 3. This is 3 year old good rider.
Picture 8. Group reindeer riders
Children, they don't bother riding reindeer bareback!
 Picture 9. Group of children
It is always hard to pose for camera for children with their reindeer of course!
Picture 10. Maralaa little Reindeer herder girl
Picture 11. Riding reindeer is boring sometimes, grandma please,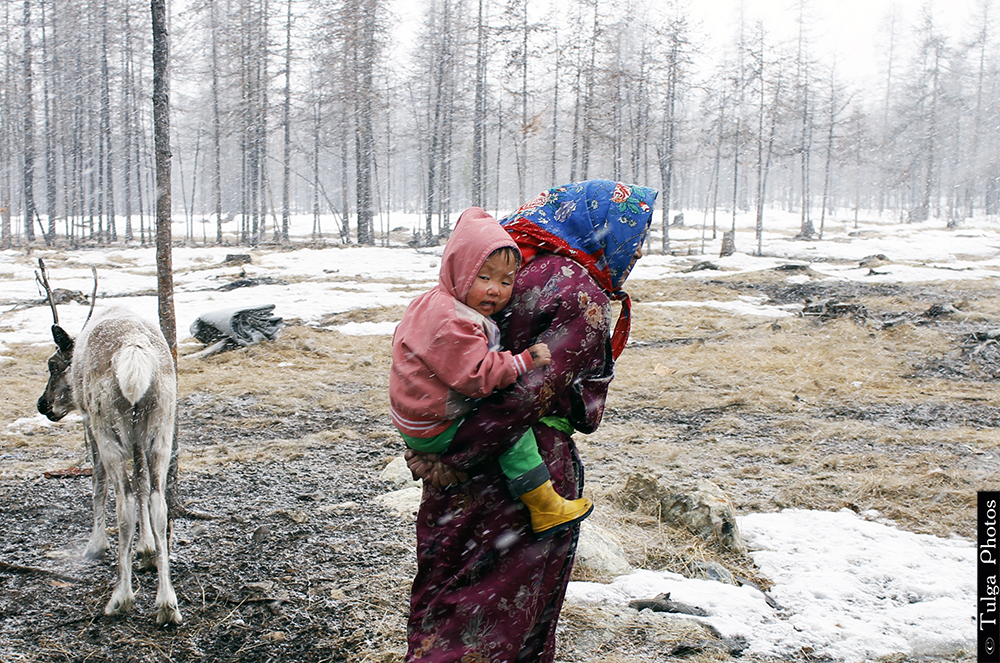 Picture 12. Boy reindeer rider
Picture 13.  Boys always boys,
Picture 14. Group of Reindeer riders
Riding reindeer in the water is skillful work.
Picture 15. Group of Reindeer Kids
Picture 16. Little reindeer girl

Picture 17. Happy time

Picture 18. Something interesting for reindeer girl

Picture 19. Girls talk

Picture 19. "I have a job to do, you ride yourself" boy says

Picture 20. Group of reindeer riders

♥♥♥  Thank you for visiting.