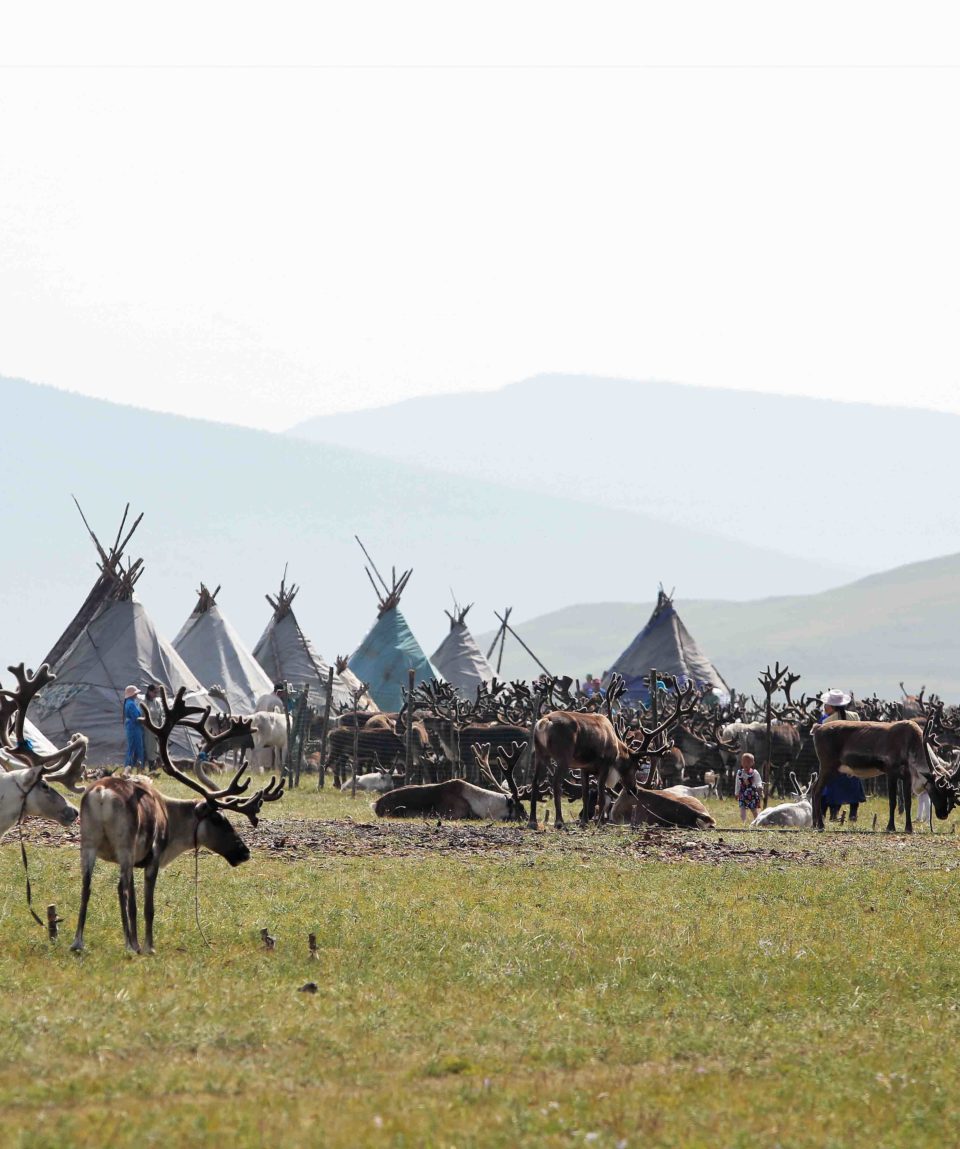 REINDEER TRIBE MONGOLIA
Reindeer Tribe Mongolia-known as Tsaatan-tsaachin; Dukha or Reindeer herders are all meaning same tribe.
It said there are 320 reindeer tribe people left in Mongolia (2019), considering Tuva origin living East & West Taiga (thick forest with boggy terrain) in Mongolia. These Reindeer tribe people have been freely travelling both Mongolia and Russian territory until mid 1950's. Since Mongolia has tightened it's border by the time, these Dukha people had to choose either to stay in Mongolia or Russian side. In such a movements, many of these relatives were left either sides of border. There are more Tuva origin reindeer tribe people in Russia nowadays. We run this special trip all year around.
Vacation Style Holiday Type

Camping, Children, Culture, Discovery, Family, Ger Camping, Guided Tours, History, Trekking, Wildlife